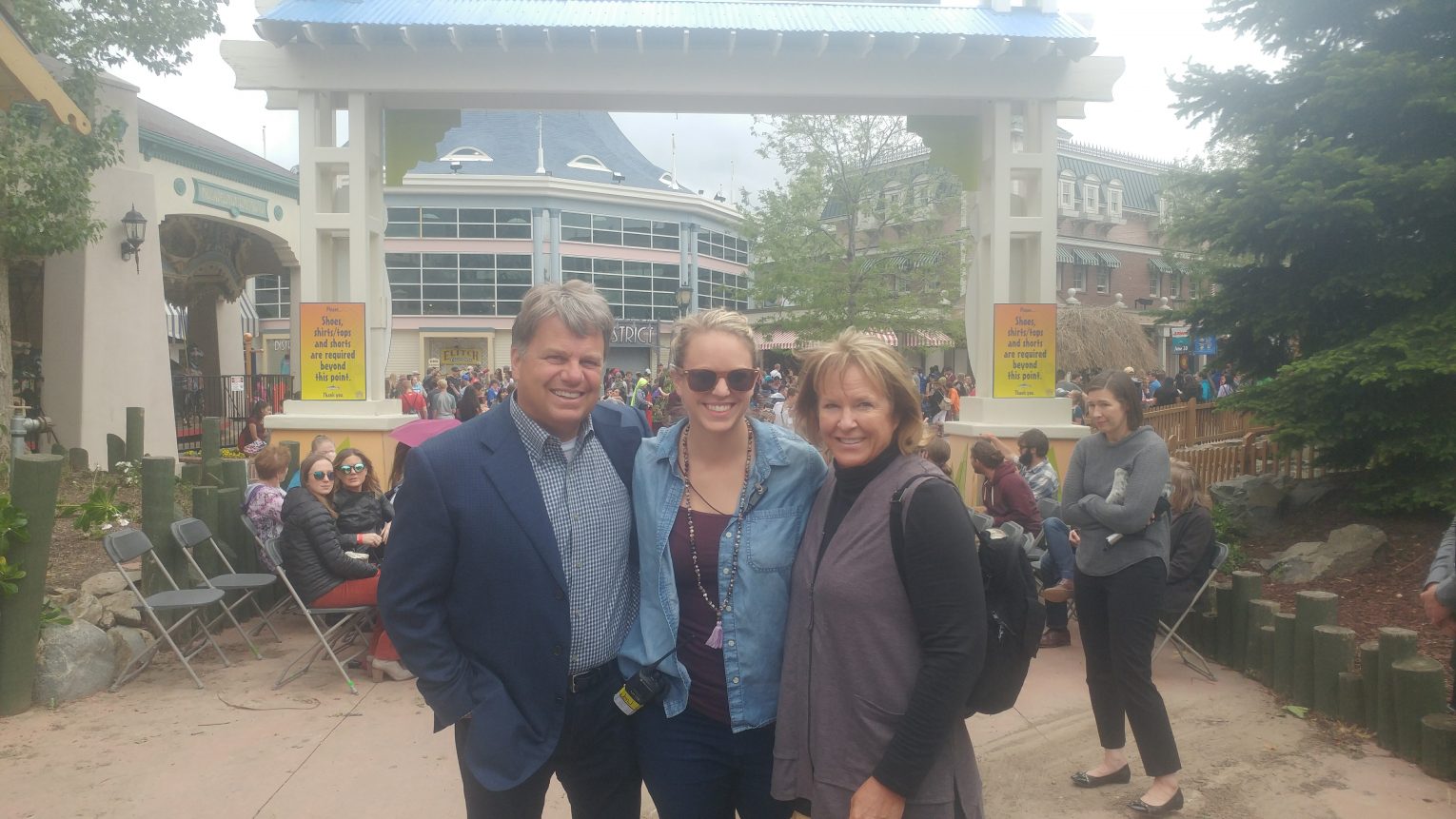 Working on Top Chef – an Associate Producer's dream come true
| Blog
Colorado-based Associate Producer Jennifer Jorgenson shares her experiences working on the fifteenth season of "Top Chef," which was filmed across Colorado during the spring of 2017. The Emmy Award-winning series airs Thursday evenings on Bravo TV.
I have been a huge fan of "Top Chef" since it premiered in 2006. You could find me in my college dorm room, recruiting my friends to watch the show religiously every week, and I even convinced my family to watch the Emmy Award-winning chef competition. We are all now hooked. This was a series I just HAD to watch! So naturally, when it came to Denver, I just HAD to work on it!
I was so eager to be a part of "Top Chef" that I emailed [the production company] Magical Elves and submitted my resume, in hope of working on the show. Nevertheless, I never heard back, and I thought my dreams of working on "Top Chef" had come to a close.
One Sunday morning, I received a missed call from a California number that I did not recognize. I casually listened to the voicemail 20 minutes later, and to my amazement, it was one of the producers for "Top Chef" asking me to come in and work….that day! I dropped everything that I had planned, and went!
I was hired on the first day of filming as a production assistant (PA). While being a PA is a great entry level job into any production, I have produced several shows before, and taking a production assistant (AP) job was a bit of humble pie for me. But I did not care! I was so excited to finally be on the show that I loved for so long. I felt like a kid in a candy shop!
The chefs were already cooking their first quick-fire challenge when I arrived to set, and I jumped right in to help with whatever production needs needed to be met.
I worked – hard — those first few days, and exhausted as I physically was, I was jumping for joy and so happy to be working on "Top Chef." The crew was massive and diverse, many familiar Colorado faces, and new ones, too — all working together for one common goal: to make "Top Chef" Season 15 great!
The following Thursday, an associate producer position opened up with the series' challenge team, and I was promoted: Wham, Bam, Thank You, Ma'am! Even though I was comfortable in the AP job title, the promotion had me smiling ear to ear with joy. My job description included everything from washing dishes to handling travels for VIP's, folding laundry, filing important legal documents, and preparing the kitchen set. One interesting part of being an associate producer was educating Michelin Star chefs about the challenge they were about to judge. I was also tasked with helping to finalize and execute challenges.
On set, I met wonderful chefs that I grew up watching on television: from Keegan Gerhard ("Food Network Challenge") to Curtis Stone ("The Naked Chef") to Johnny Iuzinni ("Top Chef Just Desserts," "The Great American Baking Show"), to Jonathan Waxman ("Top Chef Masters") and Nancy Silverton ("Top Chef Masters," "Chef's Table"). If anyone knew food TV, it was this girl. I found myself Star-Struck, but I knew I needed to remain professional. I only gawked a few times…or at least, kept it down to a minimum.
After 15 seasons, the show is a well-oiled machine. Many hands on deck and a plethora of talented crew make the popular show a success. I spoke briefly with one of the Magical Elves co-creators and executives, and he said: "well, after 15 seasons, it better be [efficient]." There are crew members working on the scene around the clock. Looking back, it still is impressive!
We constantly moved: from the Thornton warehouse transformed into a kitchen set, to locations in downtown Denver, Boulder, Telluride, and Aspen. We were on the move, always.
I met a number of Denver's incredible workforce, tons of talented local chef's, ate amazing food, and drank fantastic wine. I had the opportunity to interact with the chef-testants, and help throw some interesting challenges.
There are so many memorable moments, but one that sticks out was during my first day as an AP. I walked on set, and Padma [Lakshmi, host of "Top Chef"] was on the other side of the room. She had her glam-squad with her, working on some final touches; she is just a stunning woman. Padma had a smile on her face and she greeted the room with the famous Singing in the Rain song: "Good Morning," in which I replied in melody: "Good Morning!" She looked right at me, and pointed, and smiled. It was a memory that I will always cherish.
This was a job of a lifetime and one that I will never forget. I learned so much and continue to keep up with my "Top Chef" family. My biggest take-away from the whole experience is knowing that I am capable and talented enough to hang with the big dogs, and that I have the skill set, and the eagerness to continue to learn and grow as a producer. All of production is "fake it, until you make it," and I actually began to feel confident within the ranks of an Emmy Awarded-winning show. I am a proud Coloradan, and a proud Colorado Filmmaker!
I am looking forward to sharing this incredible season, highlighting the beautiful state of Colorado, and showcasing the talented chefs on "Top Chef" Season 15!
Be sure to catch "Top Chef" on Bravo 10/9c, and support film in Colorado!