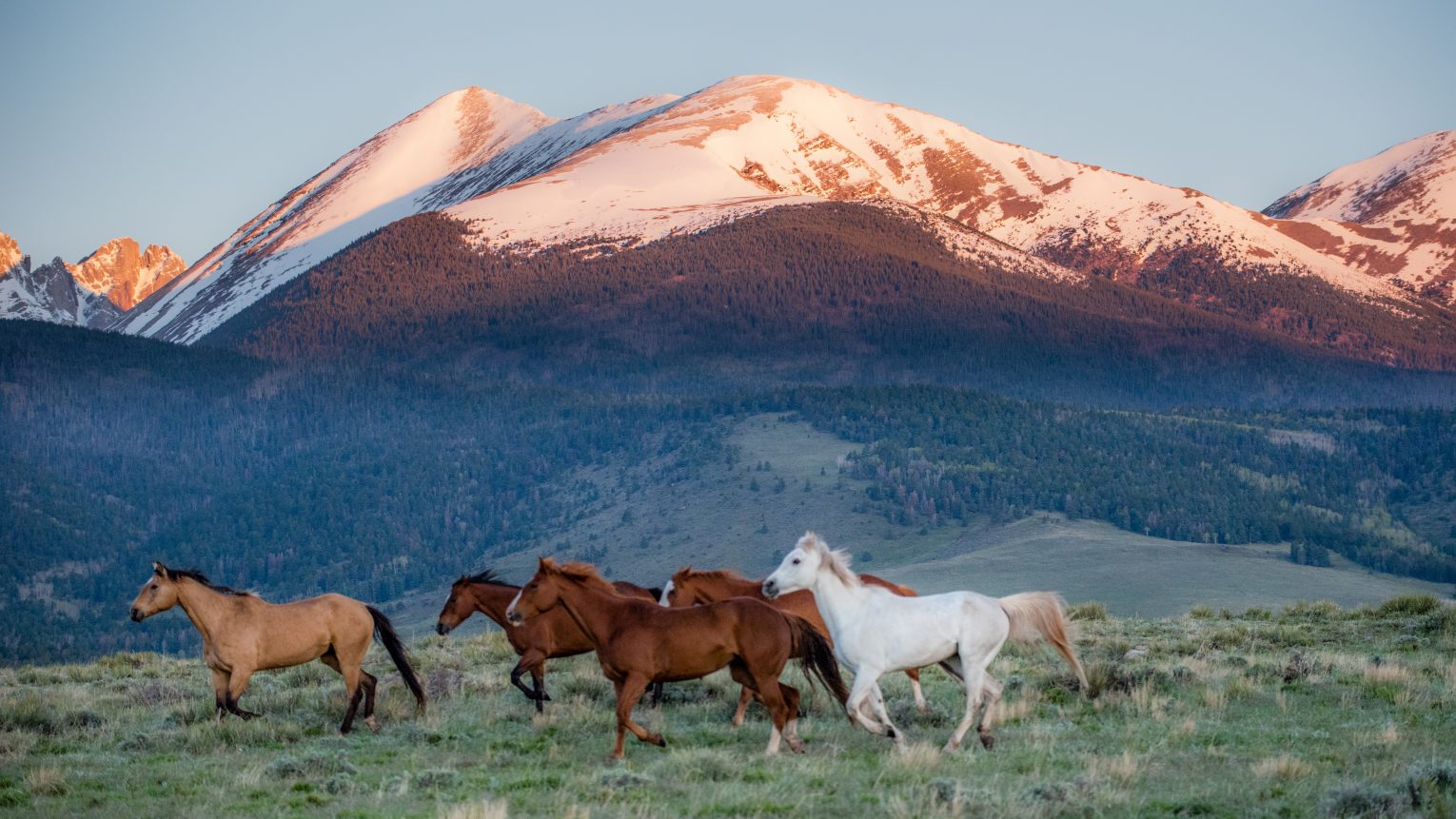 A Well-Earned Reputation..
| Blog
In every category, Colorado scores high marks for quality of life.
Think livability doesn't matter? Think again.
There are few factors as important to corporate location as an educated and trained workforce.  Next to wages and benefits, employees want to live in a place they can afford, preferably a safe place that offers educational, cultural and social opportunities.  And, when it comes to livability, Colorado can be found right at the top of the list.
In fact, Denver snagged the top spot in the inaugural 2016 Best Places to Live in the US ranking published in March by U.S. News and World Report.  The list ranks the nation's 100 largest metropolitan areas based on affordability, employment opportunity and quality of life.  A second Colorado city, Colorado Springs, also made the list , coming in at no. 5.
The Best Places to Live ranking accounts for the most important concerns people have about where to live, such as cost of living, employment opportunities and access to good schools, " said Miriam Weiner, product manager for real estate at U.S. News. "Top-ranked areas not only have steady job markets, but they also have attributes that contribute to a high quality of life — affordability, low crime rates, shorter commute times and quality healthcare."
Topping the Charts
That Denver and Colorado Springs would rank so highly isn't too surprising given Colorado's place in CNBC's 2015 list of Top States to Live In.  The Rocky Mountain state was tied for ninth and described residents as "healthy, and with a strong economy, they are wealthy too.  The state has a well-earned reputation for inclusiveness, not to mention an abundance of natural beauty."
Citing "personal well-being" and "great weather," Colorado is considered on of the top retirement locations in the US, coming in at no. 3 on Bankrate.com's 10 Best States for Retirement.  One criteria used in determining the Bankrate Top 10 is the Gallup-Healthways Well-Being Index and is one of only two states that have been in the top 10 since 2008.
Education and health-related concerns are key livability factors.  Colorado boasts 123 high schools on the 2016 list of Best High Schools compiled by U.S. News.  While excellent schools can be found all over the state, the top 10 are:
Colorado is tough to beat when it comes to healthy living.  The diversity of activities available year-round in the great outdoors creates a climate where physical fitness is a way of life.  Boulder and Fort Collins were ranked the no. 2. and no. 6 cities (100,000 or more population) with the most bicycle commuters.  Denver was named the third fittest city in the US on the American College of Sports Medicine 2016 American Fitness Index.
Colorado's emphasis on a healthy lifestyle is bearing good fruit.  The state has the lowest obesity rate in the US, and is also among the states with the lowest incidences of cancer, according to analysis by the Centers for Disease Control.
The Art of Living Well
Culturally, Colorado offers everything from fine art in Denver, to a Wildflower Festival in Crested Butte, to one of the nation's premier live music venues — the Red Rocks Amphitheater.  The state is dotted with unique museums that range from the historic to the sublime.
Originally founded as an art club in 1893, the 356,000 sq. ft. Denver Art Museum is home to 12 permanent collections, including collections of African, Modern and Contemporary, and American Western Art.
Another popular museum, the Colorado Train Museum, explores the role railroads played in the settling of Colorado.  The history is told through photos and artifacts in the Depot Museum, a 15-acre railyard complex, and the museum's restoration roundhouse.  Visitor's and historians also have access to an extensive research library that includes historic documents, photos and maps pertaining to railroads in Colorado and throughout the West.  Meanwhile, science and technology geeks of all ages enjoy the Powerhouse Science Center in Durango.  The center, located in a historic coal-fired, steam-generated AC power plant, offers hands-on experiential learning.
In addition, to the Crested Butte Wildflower Festival, other popular summer festivities include the Colorado Hot Air Balloon Rodeo in Steamboat Springs, the Colorado State Fair in Pueblo and the Greeley Stampede.  Film festivals abound throughout the fall and winter in some of Colorado's most picturesque locations, including Telluride, Breckenridge, and Aspen.
It would be easy to think simplistically about who lives in Colorado, relying on stereotypes of ski bums, cowboys or even tech types to form a picture of the typical resident.  Even the previously mentioned quality-of-life statistics can color a truly accurate picture.  But one common theme emerges in Coloradans, whether newcomers or natives — a zest for living, and living well.