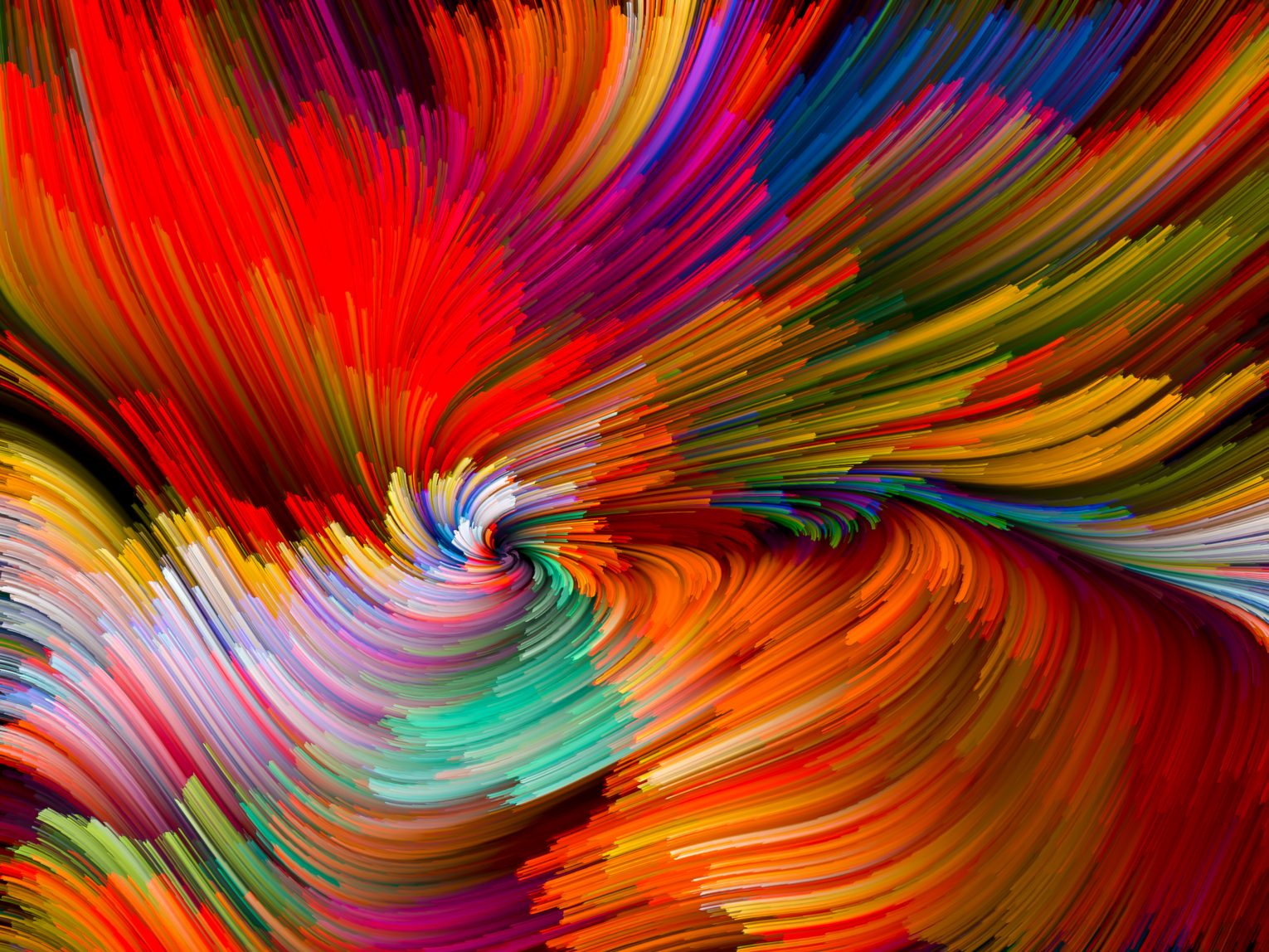 Recipients of FY20 Colorado Creates Grants Announced
| Press Releases
$915,000 awarded to support arts and culture activities in 27 Colorado counties
DENVER—Colorado Creative Industries (CCI) today announced recipients for the Colorado Creates grant program for Fiscal Year 2020. A total of 134 grants were awarded in 27 counties across the state totaling $915,000. The agency's grants benefit both small and large communities, with 38% of grant funds awarded in communities located outside the Denver metro area.
Colorado Creates is CCI's largest grant program, providing critical financial support that helps nonprofit cultural organizations and government agencies produce and present arts and cultural activities, bringing jobs to their communities and enhancing their quality of life. CCI has implemented an extended 21-month grant cycle for the Colorado Creates program, allowing funded organizations to receive a second round of funds by submitting a mid-cycle report. Grants are awarded on a competitive basis and provide a seal of excellence that helps organizations leverage local and national funds. The next application deadline for Colorado Creates is June 1, 2020.
"The state is experiencing healthy growth in the creative economy, due in large part to combined state, local and regional efforts to advance support for artists, nonprofit arts organizations and creative place making efforts," said director of Colorado Creative Industries Margaret Hunt. "We applaud the talented and hard-working groups that contribute to our state's vibrant economy and, just as importantly, to our amazing quality of life.  We are glad to support their work with the Colorado Creates grants each year."
 A complete list of this year's grant recipients by county is below, and available online at http://coloradocreativeindustries.org.
Adams County
Kim Robards Dance, Inc.
Alamosa County
Alamosa Live Music Association
Arapahoe County
Central City Opera House Association
Cherry Creek Chorale, Inc.
Downtown Aurora Visual Arts
Littleton Town Hall Arts Center
Museum of Outdoor Arts
Opera Colorado
Boulder County
3rd Law Dance/Theater
Boulder Community Broadcast Association dba KGNU
Boulder Opera
Boulder Symphony
CenterStage Theatre Company
Chamber Music Society of Boulder dba Boulder Chamber Orchestra
Colorado MahlerFest
Colorado Music Festival / Center for Musical Arts
Colorado Shakespeare Festival
eTown
Longmont Symphony Orchestra
Longmont Youth Symphony, Inc.
Motus Theater
Seicento Baroque Ensemble
Stories on Stage
Studio Arts Boulder
The Catamounts, NFP
Broomfield County
Art as Action
Broomfield Council on the Arts & Humanities
Dance Arts Studios
Delta County
Blue Sage Center for the Arts
Friends of the Paradise Theatre
Denver County
Alliance Francaise
Augustana Arts Inc.
Baroque Chamber Orchestra of Colorado
Buntport Theater
Chicano Humanities and Arts Council
Colorado Ballet
Colorado Business Committee for the Arts
Colorado Celebration of African American Arts & Culture
Colorado Photographic Arts Center
Colorado Wind Ensemble, Inc.
Comic Book Classroom
Davis Contemporary Dance
Denver Architecture Foundation
Denver Art Museum
Denver Women's Press Club
Gift of Jazz
Museo de las Americas
Museum of Contemporary Art Denver
Rocky Mountain Public Media, Inc.
SeriesFest
St. Martin's Chamber Choir
TEPE Incorporated
Visionbox Studio
Warm Cookies of the Revolution
Douglas County
David Taylor's Zikr Dance Ensemble
Denver Ballet Theatre
Parker Arts
The Denver Concert Band, Inc.
Eagle County
Colorado Film Institute
The Art Base
El Paso County
Chamber Orchestra of the Springs
Colorado College Summer Music Festival
Colorado Springs Conservatory
Colorado Springs Dance Theatre
Colorado Vocal Arts Ensemble
Cottonwood Center for the Arts
Cultural Office of the Pikes Peak Region
Manitou Art Center
Manitou Art Theatre dba Millibo Art Theatre
Ormao Dance Company
Pikes Peak Arts Council
Poetry Heals
Rocky Mountain Highway Music Collaborative
Rocky Mountain Women's Film
UCCS Galleries of Contemporary Art
Elbert County
Brink Literacy Project
Garfield County
ArtistYear
Carbondale Clay Center
Dance Initiative Inc.
Roaring Fork Friends of the Theater
Grand County
Grand Concerts, Inc.
Gunnison County
Crested Butte Mountain Theatre
Gunnison Council for the Arts dba Gunnison Arts Center
Huerfano County
Spanish Peaks Arts Council
Jefferson County
Arvada Chorale
Athena Project
Conifer's StageDoor Theatre
Control Group Productions
Dragon 5280 dba Colorado Dragon Boat Festival
Fiesta Colorado Dance Company
Foothills Art Center
Jefferson Symphony Association
Lakewood Arts Council
Lakewood Symphony Orchestra
The E Project dba Benchmark Theatre
La Plata County
Durango Choral Society
iAM Music
Imaginary Friends
Music in the Mountains
Larimer County
Bas Bleu Theatre Company
Canyon Concert Ballet
Center for Fine Art Photography
City of Loveland—Loveland Museum
Colorado State University—ACT Human Rights Film Festival
Dance Express
Fort Collins Musicians Association
Fort Collins Symphony Association
Colorado State University—Gregory Allicar Museum of Art
Impact Dance Company
International Keyboard Odyssiad & Festival
Larimer Choral Society
Museum of Art Fort Collins
Northern Colorado Intertribal Pow-wow Association, Inc.
Open Stage Theatre & Company Inc.
Sustain Music & Nature
Mesa County
MusicSpark
Western Colorado Center for the Arts
Montezuma County
Community Radio Project, Inc.
Ouray County
Friends of the Wright Opera House
The Ridgway Chautauqua Society
Pitkin County
Anderson Ranch Arts Foundation
Aspen Santa Fe Ballet
Jazz at Aspen Snowmass
Pueblo County
Sangre de Cristo Arts & Conference Center, Inc.
Routt County
The Chief Theater
Yampa Valley Performing Arts Council dba Piknik Theatre
San Miguel County
Ah Haa School for the Arts
Mountainfilm LTD
Sheridan Arts Foundation
Telluride Film Festival
Telluride Fire Festival
Summit County
Breckenridge Film Festival
Weld County
Greeley Chorale, Inc.
The Stampede Troupe
About Colorado Creative Industries Division
Colorado's Creative Industries Division, Colorado's state arts agency, is a division of the Office of Economic Development and International Trade. Established to capitalize on the immense potential for our creative sector to enhance economic growth in Colorado, the mission of Colorado Creative Industries is to promote, support and expand the creative industries to drive Colorado's economy, grow jobs and enhance our quality of life.
About Colorado Office of Economic Development and International Trade
The Colorado Office of Economic Development and International Trade (OEDIT) works with partners to create a positive business climate that encourages dynamic economic development and sustainable job growth. Under the leadership of Governor Jared Polis, we strive to advance the State's economy through financial and technical assistance that fosters local and regional economic development activities throughout Colorado. OEDIT offers a host of programs and services tailored to support business development at every level including business retention services, business relocation services, and business funding and incentives. Our office includes the Global Business Development division; Colorado Tourism Office; Colorado Outdoor Recreation Industry Office; Colorado Creative Industries; Business Financing & Incentives division; the Colorado Small Business Development Network; Colorado Office of Film, TV & Media; the Minority Business Office; and the Colorado Innovation Network. Learn more at www.choosecolorado.com.