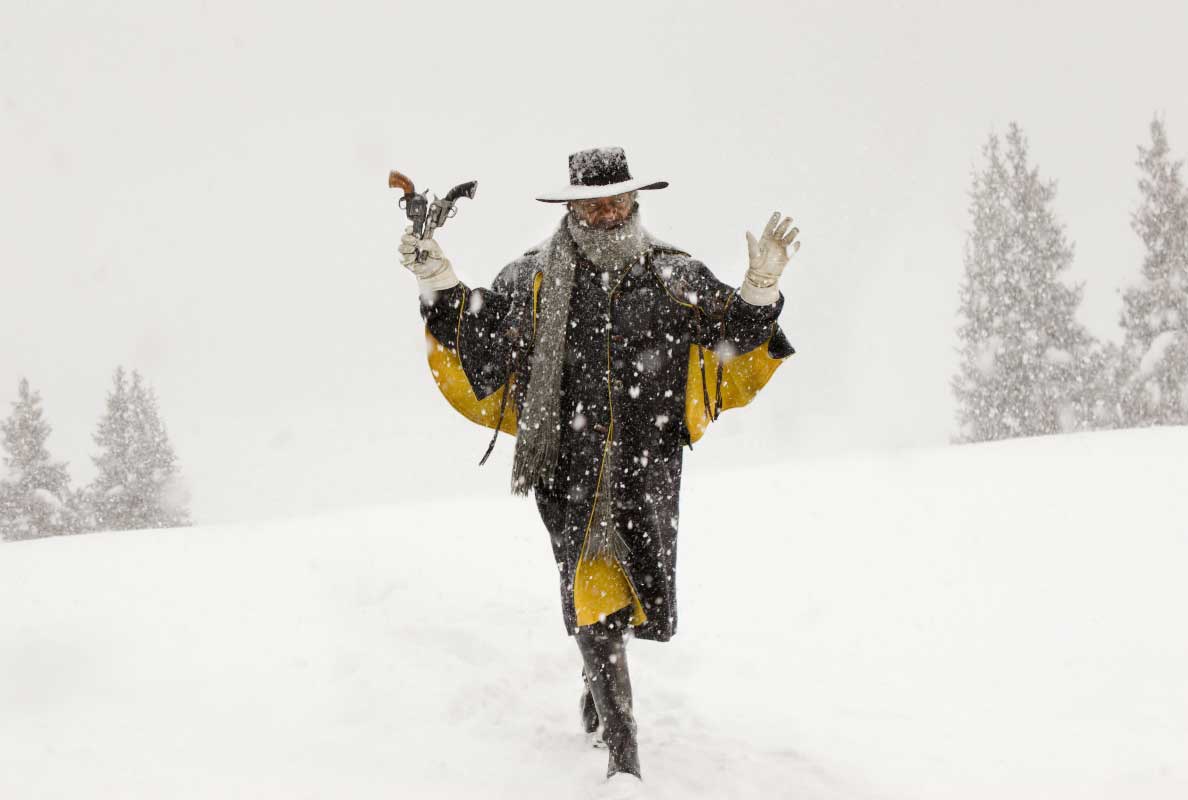 Producers, Film Commissioner Discuss Colorado Film Industry
| Blog
As production for the Netflix feature film, "Our Souls at Night," starring Robert Redford and Jane Fonda wraps it appears as if the Colorado film industry is gaining momentum.  The film based on Colorado acclaimed author Kent Haruf is one five feature films that selected Colorado for their location and production needs this year.  While certainly a good sign, is the film industry in Colorado competitive and what is the state of the film industry?
During the Denver Film Festival, a panel of industry experts came together to discuss the current state of Colorado's film industry and provided expert insight into crucial next steps to grow the industry and why it matters.
State of the State: Filmmaking in Colorado
Bob Denerstein, former film critic at the Rocky Mountain News, moderated the panel discussion that included , Mitch Dickman, director and producer of Listen Productions, Laura Goldhamer, local animator and producer of the film Walden, Donald Zuckerman, Colorado Film Commissioner, Patrick Hackett, president of the Colorado Film and Video Association (CFVA) and Britta Erickson, director of the Denver Film Festival.  The group discussed how the state's film incentive program has helped to attract feature films to a state where the majority of filmmaking has been comprised of mostly documentaries and commercial shoots.
While there are positive signs in the right direction, the state still lags in comparison to competitor markets like New Mexico and Utah.  "The only way you can nurture and grow a creative industry is through a competitive incentive program," Zuckerman explained, "but our current funding is anemic."
Legislation passed in 2012 created a 20 percent tax rebate for production and earmarked $3 million for incentives to lure production companies to Colorado. Utah currently offers a rebate of 25 percent while New Mexico offers up to $50 million of incentives.
Another critical component to the film industry is the ability to attract, grow and retain a talented crew base.  Zuckerman said Colorado is slowly but surely building a crew base. "We used not to be able to provide the crew for feature films, we didn't even have a call sheet, but now we do," Zuckerman added.
Hackett said that the CFVA online directory is also helping to connect producers with local crew with everything from caterers to car rental companies. CFVA also provides training and continuing education for people in the industry. "We want to help people be better at their craft," said Hackett.  A talented crew base with deep industry knowledge is crucial to a sustainable film economy, explained Hackett. "Work begets crew," he added.
Zuckerman said that star-driven feature films are also vital for Colorado's industry to grow because they attract investors and more production.  "We need star-driven features to attract more investment," Zuckerman said. "Investors want feature films with well-known actors and guaranteed distribution."
Goldhammer countered and said, "It is important to get a return on your investment, but it's also important to make the best film you can…"
Erickson agreed with Zuckerman that more investment is needed and said there are efforts in the works to provide educational opportunities for potential investors and pitching events for local film makers. "There are some very savvy film investors in our community, but it is a very small pool – we need to expand it," Erickson said.
Zuckerman said that the commercial industry in Colorado has grown significantly in the last four years and documentary work is also consistent, but the state still needs to recruit more feature films. "Companies have good experiences here and they come back," Zuckerman said referring to Colorado's commercial work. "We are no way close to being a full time feature film state yet."
Erikson added that she would also like to see more Colorado productions in addition to out-of-state productions coming to Colorado. Zuckerman agreed and said Colorado now has a number of producers based here and he thought output would start to increase. "One of my goals this year is to get local producers to make a star-driven feature right here in Colorado…" he added. "…they have to step it up and look for more money to get big actors."
Zuckerman also shared that the state is looking at other funding possibilities including a transferable tax credit that would not be subject to tabor legislation. "We now have real support in both parties, and they have seen the benefits," Zuckerman added.
Click here for to learn more about Colorado's film industry and programs offered through the Colorado Office of Film, Television and Media.