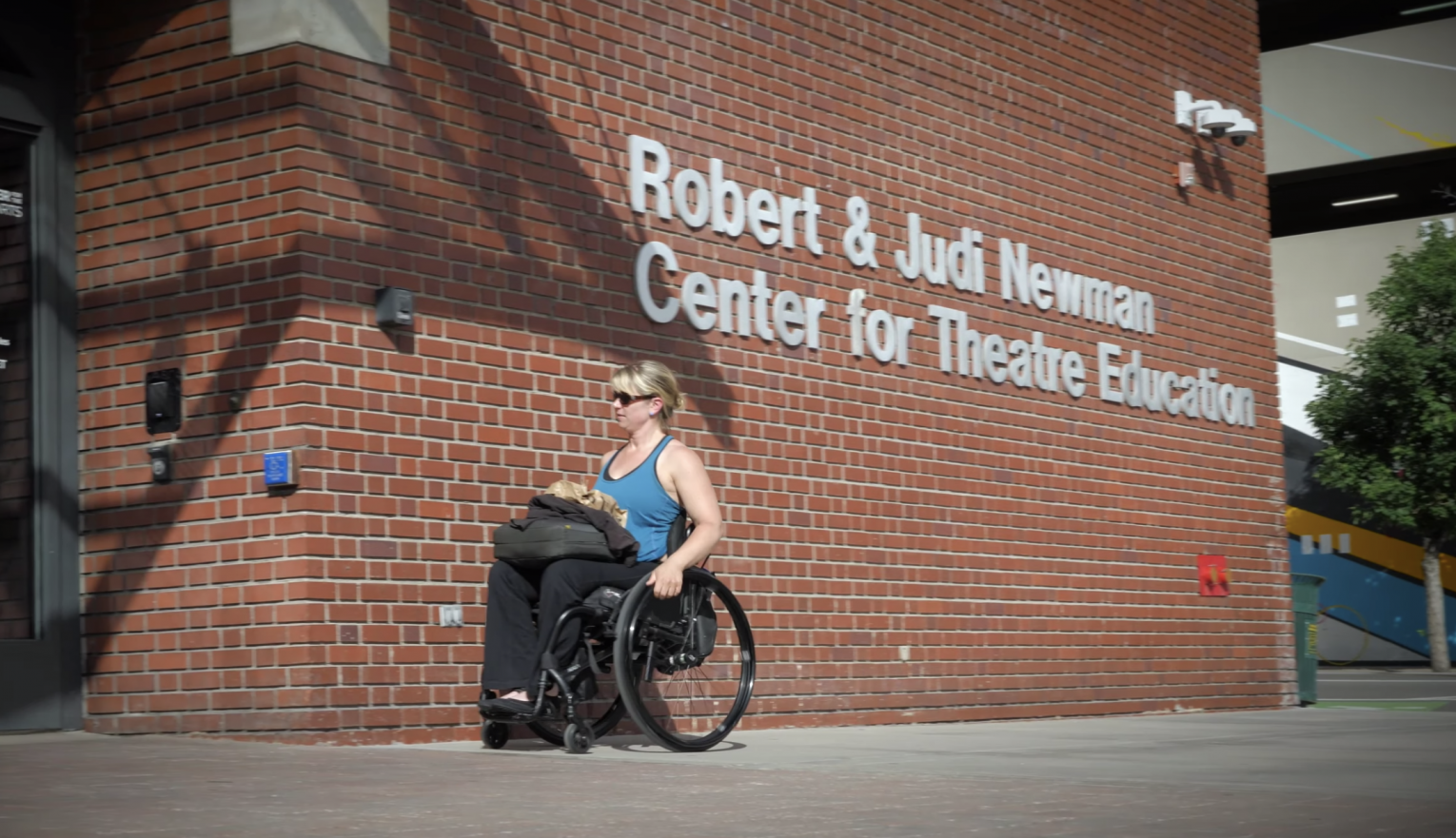 Lt. Governor Primavera and State Agencies Produce Documentary Showcasing the Untapped Potential of People with Disabilities
| Press Releases
 Work's Untapped Resource debuts on Rocky Mountain PBS
DENVER ­ — Work's Untapped Resource, a half-hour documentary on employing people with disabilities, will air on Rocky Mountain PBS on Thursday, July 2 at 8:30 p.m. The documentary is the result of a year-long partnership between Colorado Office of Film, Television and Media (COFTM) at the The Colorado Office of Economic Development and International Trade (OEDIT) , the Colorado Department of Labor and Employment's Division of Vocational Rehabilitation and the Office of Lieutenant Governor Primavera. 
The Lt. Governor convened representatives from each of the three offices in the Spring of 2019 to discuss ways to educate Colorado employers about the benefits of hiring people with disabilities. At the time, Colorado's unemployment rate hovered around 3%, but the unemployment rate for people with disabilities eclipses 70% despite research that showed people with disabilities often are more reliable, show up on time and have an incredible work ethic.
The COFTM set out to change that unemployment rate by featuring real Coloradans with disabilities succeeding daily in their real jobs. The result is a half-hour documentary that captures the challenges, successes and passion of Coloradans across the state working with disabilities. The inspirational stories come to life through Brady's work on a northeast Colorado farm; Serina's counseling Colorado Springs' youth; Tom's indispensable leadership at BlueStar Recycling; and Molly's passion for her work in Durango.
"Today, more than ever, it's so important to look beyond labels and see the goodness within. When employers open their minds and hearts, they provide meaningful opportunities for those who deserve it most" said Donald Zuckerman, Colorado Film Commissioner. 
Colorado Springs-based filmmaker Matt Getze wrote and directed the film. Getze's WheelAdventure.com travel films were previously featured in the New York Times, including stories on how to travel internationally – on a budget – while disabled.
A special Q&A with the filmmaker and the stars of the film is available on the COFTM YouTube page. To see the trailer, visit  https://youtu.be/FWBALl_YA3k. 
About Colorado Office of Economic Development and International Trade
The Colorado Office of Economic Development and International Trade (OEDIT) works with partners to create a positive business climate that encourages dynamic economic development and sustainable job growth. Under the leadership of Governor Jared Polis, we strive to advance the State's economy through financial and technical assistance that fosters local and regional economic development activities throughout Colorado. OEDIT offers a host of programs and services tailored to support business development at every level including business retention services, business relocation services, and business funding and incentives. Our office includes the Global Business Development division; Colorado Tourism Office; Colorado Outdoor Recreation Industry Office; Colorado Creative Industries; Business Financing & Incentives division; the Colorado Small Business Development Network; Colorado Office of Film, TV & Media; the Minority Business Office; and the Colorado Innovation Network. Learn more at www.choosecolorado.com.
                                                                                                                          – ### –