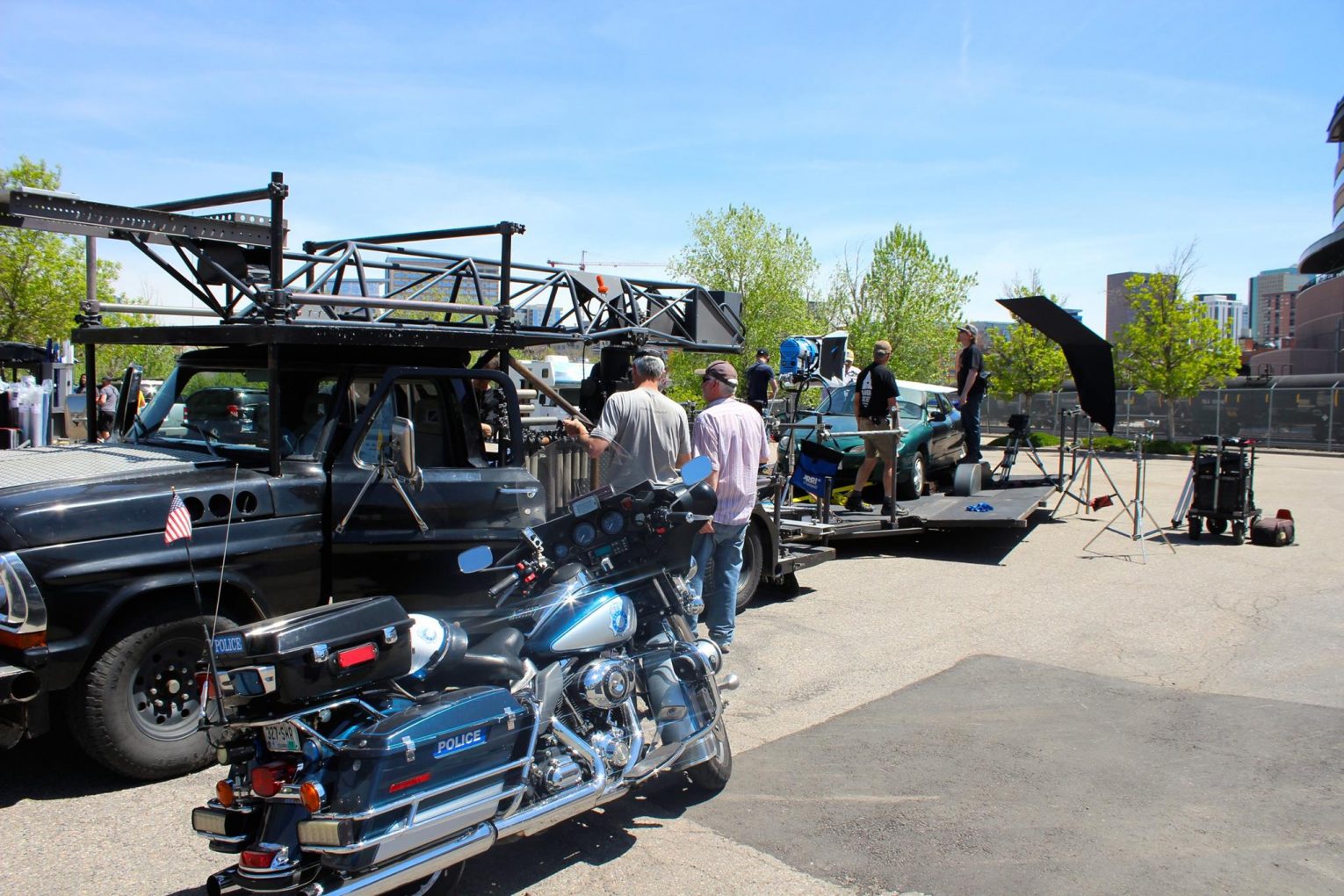 Filming in Denver – What You Need to Know
| Blog
Denver is proud to host hundreds of film projects on public property each year! Whether it's a commercial, family portrait shoot, or a short film or TV commercial, Denver's sunny days and beautiful skyline brighten up any film.
Denver's Office of Special Events serves as a liaison to the many film productions held in the City & County of Denver!
When applying for a film permit in Denver, please consider the following information:
Applying for a Film Permit – To film on public property or in parks in the City and County of Denver you must complete the city's film application and submit to the Office of Special Events.  Application forms can be accessed at www.denvergov.org (direct link here) and must be received at least five (5) business days prior to the desired production date.
Approval Process – The Office of Special Events will coordinate appropriate approvals, discuss options and issue the film permit.
Upon receipt of the submitted film application, you will be assigned a liaison who will review your application or request modification of film details. An application may be rejected if/when the location requested is unavailable; a conflicting event or alternate activities are scheduled; if the activities requested on your film application violate city, state and/or federal law, or due to unforeseeable circumstances.
If modifications are not necessary and the applicant provides all required information (i.e.- insurance, complete film details, etc.), the Office of Special Events will issue your permit within 1-5 days of your production date.
After a Film Permit is issued, the Film Permit applicant must have copies of their permit onsite for the duration of the permitted activities
Filming on Public Property – If your requested film location is in a park or on public streets, sidewalks and/or alleys, you will need to receive a permit from either Denver Parks & Recreation or Public Works (both are necessary in the instance(s) that both locations are applicable).
Filming on Private Property – Denver has many iconic landmarks that are great to showcase, however, some locations may require specific compliance related to the use of private property/space.  Examples of these private spaces include, but are not limited to, the following: Denver City & County Building, Lindsey-Flanigan Courthouse, City-owned recreation centers, Denver Art Museum, Denver Museum of Nature and Science, Denver Public Library, The Denver Zoo, Denver International Airport, Union Station, The 16th Street Mall and Denver Center for the Performing Arts.
Filming within the community – Prior to filming in the community, the Office of Special Events may require the film permit applicant to notify neighborhood residents and businesses near the filming site that may be impacted by film production.
If notification is required, the Office of Special Events will work with the film applicant to create and implement a community notification plan that includes who will receive notice, the scale, scope, time and duration of the production; as well as the contact information for the Film Permit applicant. The Film Permit applicant should provide the Office of Special Events with a copy of any notice provided to the impacted area residents/entities.
What will the application and film permit Cost – The Office of Special Events does not charge applicants to apply for and obtain a Film Permit. Depending on the activities outlined in the application, applicant may be responsible for permitting fees/costs associated with street closures, labor/staffing, security or other details that require additional resources.
What else should I know? – We recognize that every film production has its own unique characteristics, details and production requirements. We encourage you to contact our office sooner rather than later so that we can discuss your production and assist in the best way possible.
For more questions, please contact our office with any questions you may have by email: denverfilms@denvergov.org or by calling 720-913-1501.
We are here to help guide you while planning your film shoot on public property.