Colorado Poet Laureate Nominations
| Press Releases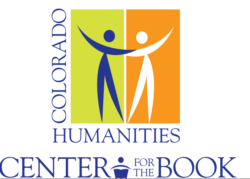 January 3, 2019
Contact: Josephine Jones, Director of Programs & Center for the Book, Colorado Humanities 303.894.7951 x15, jones@coloradohumanities.org
Colorado Poet Laureate Nominations
(Denver, CO) — Nominations for the position of Colorado Poet Laureate are open for submissions. The Poet Laureate position was created to promote an appreciation of poetry in Colorado and to honor outstanding Colorado poets. The Poet Laureate serves as an active advocate for poetry, literacy, and literature by participating in readings and other events at schools, libraries, literary festivals, and the State Capitol. The Poet Laureate will also provide the Governor with an annual account of the impact and success of the Colorado Poet Laureate program.
The selection of Poet Laureate will be based on artistic excellence, a demonstrated history of community service in the advancement of poetry, and the ability to present poetry effectively. A review panel will be convened to review nominations and make recommendations to the Governor, who will make the final selection. Complete nominations will be accepted through February 1, 2019. The Poet Laureate chosen by the Governor will serve a four-year term beginning in July 2019.
Any organization or individual may nominate poets for consideration. Nominators should work closely with their choice to submit the nomination form and information requested. Self-nomination is also an option. The Colorado Poet Laureate must be a legal, full-time Colorado resident for at least three years prior to the nomination deadline. The Poet Laureate must also remain a resident of Colorado during the term of office and must pass a standard background check. Nominations must be submitted online no later than February 1, 2019 at https://coloradohumanities.submittable.com/submit/116371/colorado-poet-laureate-nominations-2018
Colorado became one of the first states to have a Poet Laureate when Governor Oliver Shoup appointed Alice Polk Hill in 1919. Since then five other people have served: Nellie Burget Miller (1923-1952), Margaret Clyde Robertson (1952-1954), Milford E. Shields (1954), Thomas Hornsby Ferril (1979-1988), Mary Crow (1996-2010), David Mason (2010-2014), and Joseph Hutchison (2014 – Present).
Colorado Humanities & Center for the Book and Colorado Creative Industries will annually supply the Poet Laureate with $2,000 honoraria and up to $2,000 travel expenses per year related to public presentations.
To learn more about the Poet Laureate's history and role in the literary life of the state and sign up for Colorado Humanities & Center for the Book and Colorado Creative Industries newsletters, please visit www.coloradohumanities.org and coloradocreativeindustries.org.
About current Colorado Poet Laureate Joseph Hutchison
Joseph Hutchison, current Poet Laureate of Colorado, is the award-winning author of 17 poetry collections, including Eyes of the Cuervo/Ojos del Crow (a bilingual edition), The World As Is: New & Selected Poems, 1972-2015; Marked Men; The Satire Lounge; Thread of the Real; and Bed of Coals. He has also published a translation of Ephemeral, by Mexican fabulist Miguel Lupián, and edited three poetry anthologies—Legions of the Sun: Poems of the Great War, Malala: Poems for Malala Yousafzai (with Andrea Watson), and with Gary Schroeder, A Song for Occupations: Poems about the American Way of Work. At the University of Denver's University College, he directs three master's programs for working adults: Professional Creative Writing, Arts & Culture, and Global Community Engagement. Born and raised in Denver, Colorado, Hutchison lives in the mountains southwest of the city with his wife, Iyengar yoga instructor Melody Madonna.
About Colorado Creative Industries
Colorado Creative Industries is a division of the Colorado Office of Economic Development and International Trade. Established to capitalize on the immense potential for our creative sector to enhance economic growth in Colorado, the mission of Colorado Creative Industries is to promote, support and expand the creative industries to drive Colorado's economy, grow jobs and enhance our quality of life. coloradocreativeindustries.org
About Colorado Humanities & Center for the Book 
Colorado Humanities is the only Colorado organization exclusively dedicated to supporting humanities education for adults and children statewide. Celebrating its 44th year and its 14th year as host for the Colorado Center for the Book, Colorado Humanities is a 501(c)(3) nonprofit affiliated with the National Endowment for the Humanities, The Library of Congress Center for the Book, the Smithsonian Institution, and the national award-winning educational nonprofit Motheread, Inc. To learn more, visit coloradohumanities.org or call 303.894.7951.