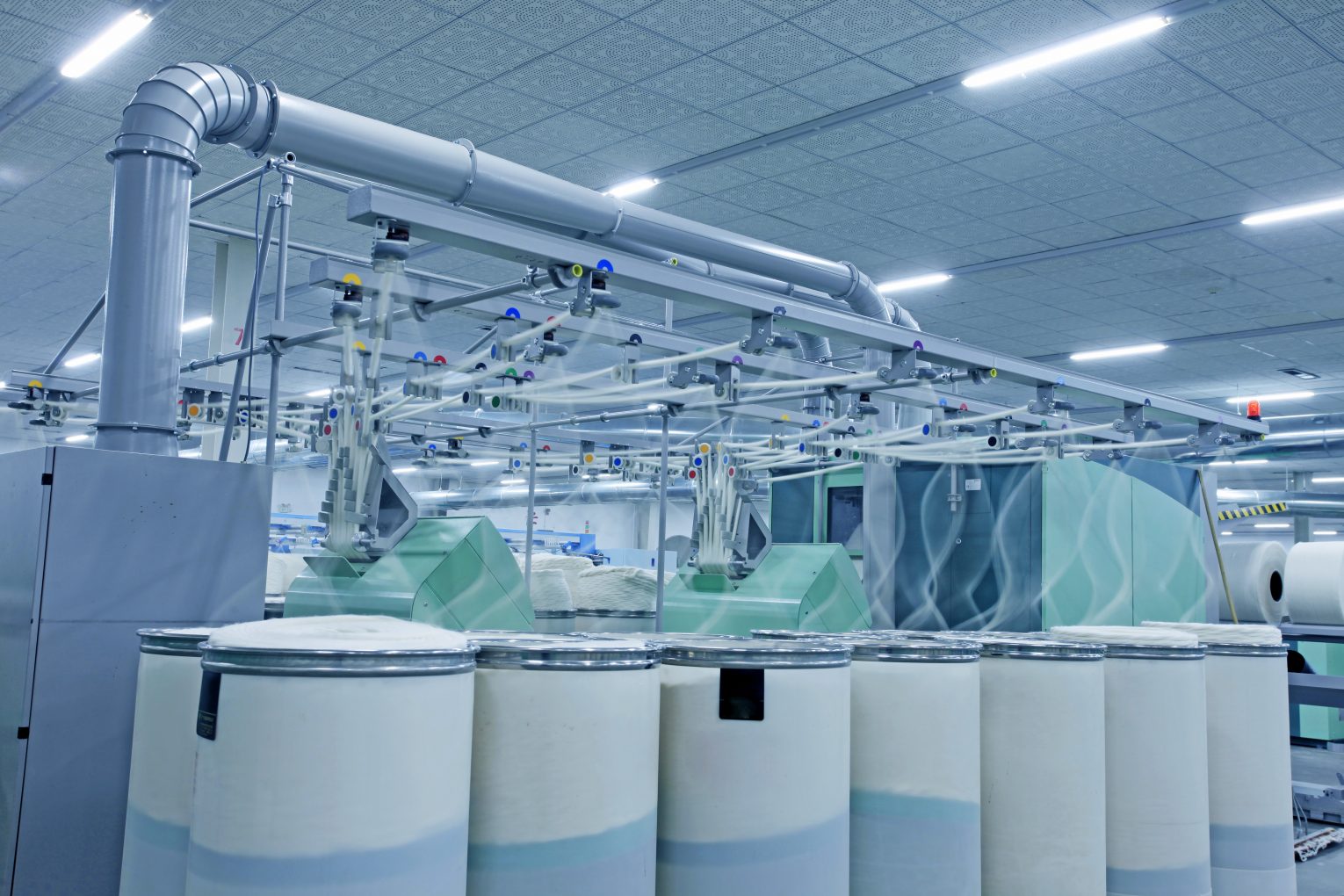 $4.7 million Advanced Industries Awards Fuel 20 Colorado Start-ups
| Press Releases
DENVER – May 17, 2018 – A Colorado company with the transformative technology to improve agricultural crops and allow farmers to be more productive was among 20 Colorado start-ups approved for funding as part of the Colorado Office of Economic Development and International Trade (OEDIT)'s Advanced Industries Accelerator Grant Program. A total of $4,750,437 was approved this grant cycle for Proof-of-Concept and Early Stage Capital and Retention Grants to support Colorado's advanced industries.
"Innovation drives economic growth and these grants expand Colorado's vital innovation ecosystem," said global business development director and OEDIT deputy director Michelle Hadwiger. "Funding such a diverse cross-section of innovative Colorado companies continues to advance Colorado's key industries."   
20 Colorado companies were approved to receive Proof-of-Concept and Early Stage Capital Grants for a total of $4,750,437 million (See list below). Proof-of-Concept grants are open to Colorado research universities, federal labs located in Colorado and other labs with valid technology transfer offices for pre-commercialization research and commercialization preparation. Early Stage Capital and Retention grants fund companies commercializing innovative technologies to create viable products that meet a market need and can be created or manufactured in Colorado and exported globally.
Additionally, one Colorado company – Beeper Avionics – successfully met all of its performance milestones and was approved for second round or "transition" funding for a total of $212,500.  
The AI Accelerator Grant program received 113 applications this grant cycle. Applications were reviewed by committees of business, technical and financial experts, as well as an industry-specific reviewer. 20 companies were invited to participate in a pitch session in May with the full AI committee. Final recommendations were approved by the Economic Development Commission on May 17, 2018.
The next application cycle for Proof-of-Concept and Early Stage Capital and Retention Grants will open on July 2, 2018 and applications will be due September 7, 2018.
The Advanced Industry Accelerator Programs (AIA) were created in 2013 to promote growth and sustainability in Colorado's advanced industries by driving innovation, accelerating commercialization, encouraging public-private partnerships, increasing access to early stage capital and creating a strong infrastructure that increases the state's capacity to be globally competitive. AIA encompasses three distinct grant programs: Proof of Concept, Early Stage Capital and Retention, and Commercialization Infrastructure.
Proof-of-Concept and Early Stage Capital Grants
Access Sensor Technologies –  Fort Collins, CO  $250,000 – Access Sensor Technologies is a focused team of chemists, engineers, and business professionals located in Fort Collins, Colorado. Founded on the principle that sampling and analysis should be simple, our goal is to develop inexpensive and accurate environmental and biological tests that can be used by everyone. Our products shed light on pollutant exposure in air, water, soil, and food; making people and communities safer, and businesses more successful.
Advanced Space – Boulder, CO $250,000 – Advanced Space supports the exploration, development, and settlement of space through software and services that leverage unique subject matter expertise to improve the fundamentals of spaceflight. We are dedicated to improving the next generation of launch vehicles and spacecraft; developing autonomous, onboard capabilities for enhanced spacecraft operations; and supporting advanced spaceflight mission design efforts to the Moon, Mars, asteroids, and beyond.
AxImmune, LLC- Aurora, CO $250,000 – AxImmune, Inc. is developing clinical stage immuno-oncology (IO) technology in-licensed from Colorado State University (CSU) and other parties. 
Colorado School of Mines, Researcher Andrew Petruska –  Golden, CO $124,923 – Project to develop a Magnetic Manipulation System for Diagnostic and Surgical Applications
EIR, Inc./Heart Hero – Denver, CO  $250,000 – HeartHero is the lowest cost, easiest-to use and most portable automated external defibrillator (AED) that can be used by anyone witnessing a cardiac arrest, anywhere at any time. It uses a regular 9V battery, fits in a pocket, and costs less than half the price of the cheapest automatic defibrillator on the market.
Evolutionary Genomics – Longmont, CO $250,000 – Evolutionary Genomics identifies, develops, patents and markets genes that improve agricultural crops and allow farmers to be more productive.
Green Sun Medical – Fort Collins, CO  $250,000 – Green Sun Medical is completing development of a tech-enabled dynamic scoliosis brace. The brace will provide continuous pressure to correct the spine in a way similar to orthodontics while still allowing the patients to move and function as normal teenagers.
Guerrilla Gravity – Denver, CO $250,000 – Our mission is to make mountain biking more awesome by creating innovative bikes with unique colors and components at democratized price point. We back this with our community-driven brand that has initiatives that actively increase ridership and improve trail access.
Hygge Power – Denver, CO $250,000 – Hygge Power saves utilities money, gives their customer's control of their power, and reduces emissions for everyone. The OPO family of behind-the-meter, smart-home energy storage products reduce energy costs for utilities via load-shifting programs, while improving customer satisfaction and grid reliability. Hygge Power has developed a simple, elegant, affordable power storage solution which paves the road for intelligent, distributed grid storage, and a cloud-connected clean energy future.
MFB Fertility, Inc. – Boulder, CO  $250,000 – We empower couples to take control of their fertility by providing them innovative ways to measure reproductive hormones at home. Our products allow women to track fertility and identify hormonal problems that cause infertility and miscarriage while identifying and treating issues faster and with less cost than fertility centers and IVF treatments.
Neuraptive Therapeutics, Inc. – Lafayette, CO  $250,000 – Neuraptive Therapeutics brings cutting edge technologies to patients with peripheral nerve injuries and their doctors to improve the overall standard of care.
Nikola Power – Denver, CO $100,000 –  Nikola Power is a clean energy company with patented battery algorithms that can optimize the performance and lifespan of energy storage assets. Energy storage is the next step in our clean energy future, and has the ability to address the intermittent nature of renewables, modernize the grid, and provide greater access to energy for communities around the world.
Obsidian Network, Inc. –  Durango, CO $90,000 – Obsidian's Think Local Card is a debit card replacement that rewards residents when they "buy local." Every participating purchase earns the cardholder points, creates a donation to their chosen charity, benefits local independent merchants, and strengthens our community as a whole. It is the card with a conscience that allows our independent merchants to compete with the big banks' rewards cards.
Planet IQ – Golden, CO  $210,365 – PlanetiQ is a BIG DATA company that allows near-perfect weather forecasting. The data is generated by proprietary sensors that are integrated into small satellites that will fly in low earth orbit.
QalibreMD, Inc. – Boulder, CO $250,000 – QalibreMD is a privately owned Boulder-based startup company that has been in business since 2017. We are a spinoff of High Precision Devices, who, for the last 25 years, has been fabricating exemplary manufacturing and engineering equipment.
Radar Relay, Inc. – Fort Collins, CO  $250,000 – Radar Relay provides cryptocurrency traders and applications secure access to liquidity by hosting an open order book that requires no deposits or withdrawals.
South River Farms Aquaponics – Montrose, CO $250,000 – South River Aquaponics is an organic sustainable indoor farm and producer of organic greens and organic mushrooms.  They occupy a 14,040 square foot greenhouse facility utilizing aquaponics as our main food production system.  
Storion Energy, Inc. – Littleton, CO  $250,000 –  Storion is developing and commercializing advanced Redox Flow Batteries for the economical large-scale storage and delivery of renewable energy. Storion's experienced team, which has previously had multiple exits, is building upon government-sponsored research to take the technology to market and become the industry leader in Redox Flow Battery technology.
Synthio Chemicals, LLC –  Boulder, CO $124,579 – Synthio Chemicals uses novel continuous manufacturing techniques to produce specialty chemicals on a continuous, rather than batch basis. Our equipment and processes enable the company to operate in conditions not safely obtainable by our competitors.
Tortuga Agricultural Technologies –  Lakewood, CO  $250,000 – Tortuga is building robotic systems that will help the world's leading fruit and vegetable growers save on labor costs and avoid a labor crisis, while also improving pricing and yields through precision data and improved operations.
University of Denver, Researcher Chadd Clary-  Denver, CO  $138,070 – The University of Denver is working together with ForCast Orthopedics' to develop the ACE Knee Space to achieve better outcomes over current standard of care for total knee patients with PJI.